What difference does a decade or two make in the worlds of music, kids TV and poetry?
Grandmaster Flash, 61, hip-hop pioneer, and AJ Tracey, 25, MC
Grandmaster Flash born Joseph Saddler on New Years Day, 1958 is often credited as one of the pioneers of hip-hop, but his achievements are as much in the field of engineering as they are in music. It was Flash who invented the slipmat that allowed records to be manipulated by DJs; who used solder and Super Glue to give decks a separate headphone channel, so they could hear the record they were cueing up; and who invented the quick-mix theory, allowing small portions of tracks to be looped. Those innovations formed the basis of modern DJing.
Hip-hop has gone through many iterations since Flash debuted his skills on the wheels of steel (a phrase he popularised) at block parties in the Bronx. AJ Tracey, the London MC, tries to embody them all, combining grime, UK drill and trap in his music. An outspoken supporter of Jeremy Corbyn, he is one of the leading lights of the UK rap scene, registering a No 3 album and selling out two nights at Londons Alexandra Palace. The pair immediately hit it off and talk constantly during the photoshoot about love, their roots and Nandos, sometimes to the dismay of the Guardians photographer. How can you photograph us having a talk if were not talking! shouts Flash.
Grandmaster Flash So what would you do if it wasnt music?
AJ Tracey I dont want to say something incriminating! I was at university, so, hopefully, I would have got a job. I was doing criminology.
GF Criminology? So which side of the coin were you working?
AJT Ha, both sides. Studying their side, but doing my side. I love learning about history. I thought criminology would give me a bit of an insight into how cities work.
GF Did your parents want you to stay at college?
AJT My dad was born in the UK, but he actually got sent back to Trinidad for a while for misbehaving. He was impoverished and obviously black people had it hard it in the UK. He was a rapper, too, but my grandma told him, I want you to go to school and bring some money to the family because you should be grateful for the British education.
So when it was my turn, he said I should go to college. Any parent who cares about his son would say that, especially any parent from Trinidad. And when I told my gran that I wanted to do the music thing and leave uni, she rolled up her sleeves, got the spoon and just whacked it.
GF I used to get my ass whacked, too! My father was an avid collector of vinyl records. The rules of the household were: never to go in the closet where dads records were, and never to touch the stereo. But as soon as I heard his tools go over his shoulder, and the door slam, I would grab a chair, play music and dance around the living room. Whoever was home would say, Dad will take your head off if he sees this, and he would kick my ass, but in a way that made me know the records were really valuable, so Id do it again.
After a while, I had to start diagnosing the vinyl. My mother was a seamstress, so I took one of her needles and put the tip inside the black tunnel and felt a vibration. Im like, Holy moly the music lives in the black tunnels! Then it was on: me going in the closet, him beating my ass, me going in the closet. My dad was the brother of the 1948 featherweight champion of the world, so he had hands of stone.
AJT I can identify with that. My mother was a pirate radio DJ. Being a white Welsh woman spinning hip-hop was unheard of my dad obviously fell in love with that. She used to spin NWA. Shes got NWAs first vinyl, and she has two copies: one to spin and one thats sealed. She knew it was going to be crazy valuable. Thats the record I wasnt allowed to touch. But actually my mum was the one saying: Go for it, do music.
GF Oooh, thats interesting. It was mom saying go for it.
AJT What would you have done if not music?
GF I think I would have been an electronic technician, because I was always unscrewing the back of amps and seeing how the circuitry worked. Thats what my people wanted me to be. I actually had to stop hanging around people
AJT who were telling you that its not going to work out [in music]?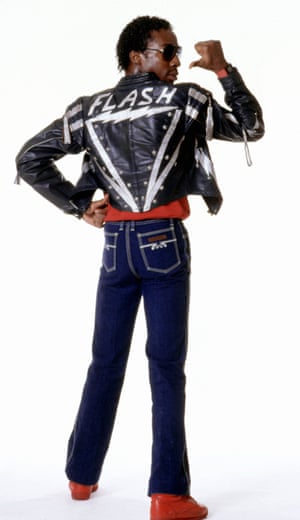 Read more: https://www.theguardian.com/lifeandstyle/2019/oct/19/hood-rats-jam-with-us-grandmaster-flash-aj-tracey-generation-gap