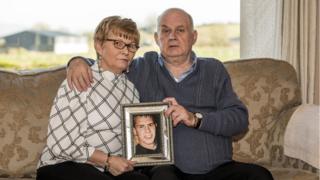 The parents of Paul Quinn have called on Sinn Fein's Conor Murphy to publicly state their son was not a criminal.
The 21-year-old from County Armagh was beaten to death in a barn near Oram, County Monaghan in 2007.
Speaking after his murder, Mr Murphy said Mr Quinn had links to criminality. On Wednesday, he withdrew the remarks and apologised to the Quinn family.
The parents of Mr Quinn accepted the apology, but said it had not gone far enough.
Appearing on Nolan Live on BBC NI, Mr Quinn's mother Breege said: "He hasn't said Paul wasn't a criminal."
Her husband Stephen added: "I want him to come out in public and say that, because he said in public that Paul was a criminal."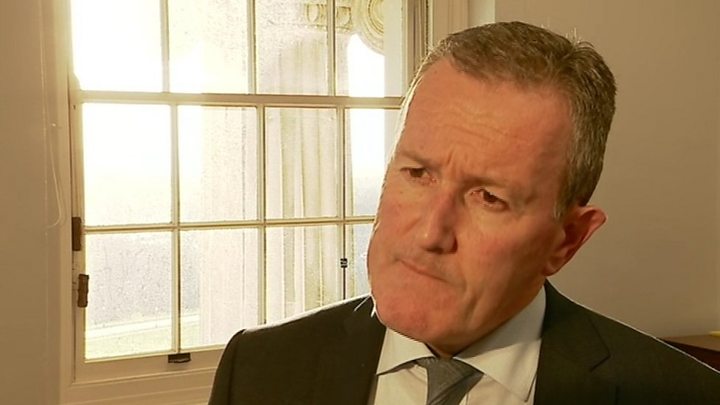 Mr Murphy, who released a statement and gave an interview to RTÉ news, said he had "consistently and unreservedly condemned the murder".
"Those who murdered him are criminals and need to be brought to justice," continued the statement.
"I repeat my call on anyone with any information on his murder to bring it to the gardaí (Irish police) or the PSNI."
In a tweet published on Wednesday evening, Mrs Quinn said she regretted that it had taken "13 years of pain and election pressures for the apology to come".
Mrs Quinn had previously called for the finance minister to be "stepped down" from his Stormont post.
Sinn Féin leader Mary Lou McDonald told PA Media Mr Murphy should not step down and that she would not remove him from the position.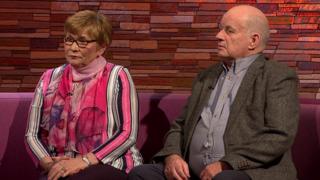 The first and deputy first ministers described Mr Murphy's apology to the Quinn family as "the right thing to do".
Arlene Foster and Michelle O'Neill were appearing together before the Stormont committee that scrutinises the Executive Office.
Answering a question from UUP MLA Mike Nesbitt, Ms O'Neill said Mr Murphy had apologised, offered to meet the Quinns and would remain in post as finance minister.
Asked if she was happy to continue to work with Mr Murphy, Mrs Foster said government appointments were made by individual parties, adding that his future in the role was "a matter for Sinn Féin".
Mrs Foster added: "Wherever possible, if mistakes are made, we should reflect.
"I haven't heard Conor's apology, but I think it is right that should happen.
"I'm sure Mr and Mrs Quinn would want above all to have justice for their son."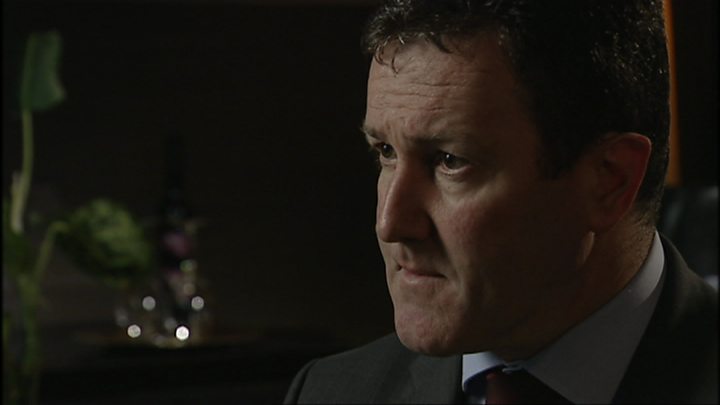 What was said?
Speaking to the BBC in November 2007, Mr Murphy said: "Paul Quinn was involved in smuggling and criminality – I think everyone accepts that.
"This is a very difficult situation as there is a family grieving – I don't want to add to their grief."
Mr Murphy also said he had spoken to IRA members about the attack and had been told the IRA was not involved.
The Quinn family has always blamed the IRA for murdering their son.
On Wednesday morning, Mrs Quinn had said Mr Murphy was "not fit to be in government".
She added that the apology must be made on national television "because that is where he put the slur on our son".
"Has he any idea what we're going through, what he has put us through?" asked Mrs Quinn.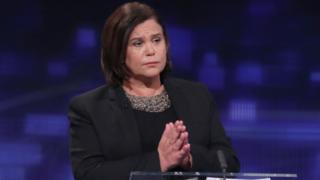 During RTÉ's Prime Time leaders' debate on Tuesday, Mrs McDonald said she was aware Mr Murphy's comments caused hurt and that he would apologise.
"Those things should not have been said – Conor withdraws them and apologises," she said.
"That's the correct and the decent thing to do."
Mrs Quinn, from Cullyhanna in County Armagh, told the BBC she welcomed Ms McDonald's comments.
She said Mr Murphy should also "go to the PSNI and the gardaí [Irish police] and give the names of the IRA people he said he spoke to in Cullyhanna".
"If he doesn't do that I will not be meeting him," she added.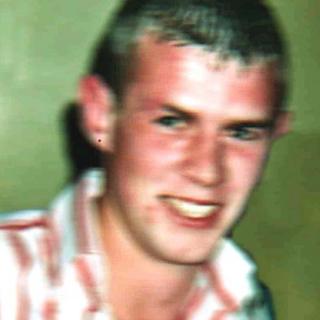 Mrs Quinn said: "For 13 years we have endured and cried and fought for justice to get the truth.
"A family that has lost their son in such brutal circumstances doesn't need the additional hurt and grief of those remarks."
She added: "The only criminals involved in this scenario are the people who so cruelly and viciously took [her son's] life."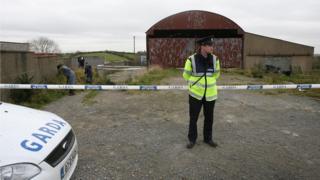 The gang who murdered Mr Quinn used nail-studded clubs and iron bars to beat him for upwards of half an hour, breaking every major bone in his body.
In a report in November 2007, the Independent Monitoring Commission said current and former members of the IRA may have been involved in the murder.
But in its full report in May the following year, the commission stated the IRA was not responsible for the murder.
The commission said the killing was "clearly contrary to the instructions and strategy of the IRA leadership" although it reiterated that some local members or former members were involved.
Read more: https://www.bbc.co.uk/news/uk-northern-ireland-51381092