Court submissions over far-right provocateurs memoir reveal concerns over weak arguments, boasting and racism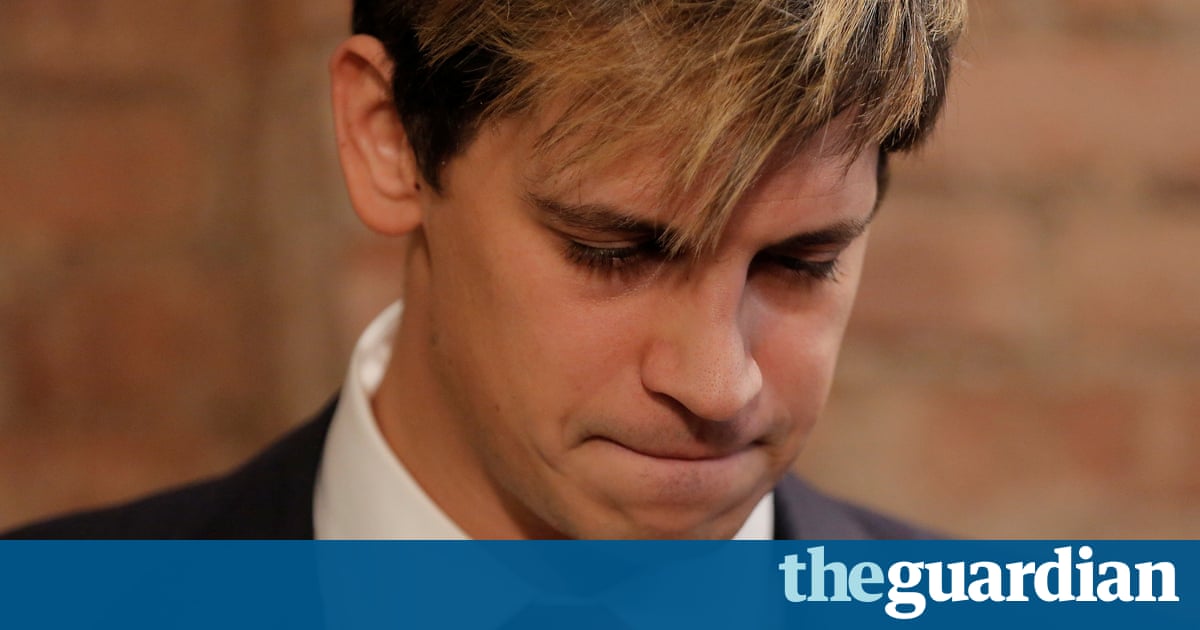 Court documents filed in the US have revealed the editorial concerns of the publisher Simon & Schuster about the manuscript of the alt-right controversialist Milo Yiannopouloss autobiography Dangerous.
Having reportedly secured the book for an advance of $255,000 (200,000), Simon & Schuster cancelled the deal in February after a recording emerged that appeared to show Yiannopoulos endorsing sex between younger boys and older men.
In July, Yiannopoulos set out to sue Simon & Schuster for $10m for breach of contract. As part of the case, Simon & Schuster have submitted documents that reveal the problems they had with the book. Among other criticisms, the publishers notes say Yiannopoulos needed a stronger argument against feminism than saying that they are ugly and sexless and have cats and that another chapter needs a better central thesis than the notion that gay people should go back in the closet.
In addition to the documents, a full copy of an early manuscript of the book, complete with the Simon & Schuster editor Mitchell Iverss notes, is available to download from the New York state courts website.